Post-Operatory Recommendations
We differentiate between recommendations for intraoral surgeries and facial surgeries.
It is important for us, in this section of post-operative recommendations, to remind you that to guarantee the good long-term prognosis of dental treatments, you have to attend the annual check-up visits and follow the oral maintenance program (dental hygiene) with the frequency appropriate to your oral health.
Intraoral surgical interventions mainly include dental implant placement surgeries, dental extractions, gingival surgeries and bone grafts.
They are surgeries performed in a small field of action, difficult to handle and with humidity due to the presence of saliva and with it the oral flora and associated bacteria. Therefore, we kindly ask you to follow the following instructions at home so that you have a more comfortable postoperative period and quick healing:
Take the medication that has been prescribed for you, following the indicated schedule.

 

It is normal that you have a slight discomfort, discomfort, that will last the first three or four days after surgery, especially with the friction of food or the toothbrush.

 

You will notice pink saliva and a little taste of blood for the first 24 hours. If there is any point that bleeds more, apply pressure without moving with a gauze slightly moistened in hydrogen peroxide for 5 uninterrupted minutes.

 

Do not eat or drink anything very hot for the first 24 hours.

 

Avoid eating hard foods for the first few days. Eat soft or semi-soft foods (eggs, Italian pasta, fish, sliced ​​bread, purees, yogurts, smoothies, etc.)

 

Do not brush your teeth for the first 24 hours after the intervention. Use a soft brush after 24 hours (we will provide it). Rinse with a chlorhexidine-based mouthwash while wearing the stitches.

 

Externally apply an ice pack the first two hours after surgery, alternately 5 minutes and 5 minutes off. You can also melt an ice cube in your mouth.

 

Do not smoke, at least for the first 15 days, during the healing process it is advisable not to smoke at all.
Following the advice of the doctor who has operated on you and his team is the best we can do. Not all interventions are the same, although we receive advice from acquaintances and relatives, if you have any questions you should ask your doctor.

General recommendations for any facial surgery:
Take the medication that your doctor has indicated, usually pain relievers and decongestants, following the hourly schedule.

 

You should not do activities that require physical contact until we tell you to.


During the first days you should eat foods that are not very hot and do not require much chewing.

 

Applying ice intermittently, especially during the first hours after surgery, reduces inflammation, the appearance of bruises and helps avoid the sensation of tightness of the skin.

 

You can wash and shower without major problem. To wash your face it is advisable to do it with cold water, making touches, without dragging the towel and without wetting the intervened area. Do not wet the bandages.

 

Apply the moisturizing and healing creams that we have recommended.

 

To sleep you must do it with your face up, never on your side and with your head elevated, you can use a double pillow.

 

Do not smoke for at least 1 month post-intervention. Tobacco hinders the healing process by reducing vascularization in the tissues due to the vasoconstriction it causes in the blood capillaries.

 

Avoid sudden movements of the face, turn the head carefully.

 

Don't do facial gymnastics.

 

Do not put on makeup until we tell you to.

 

Avoid the sun. Use sun protection for at least 6 months after surgery.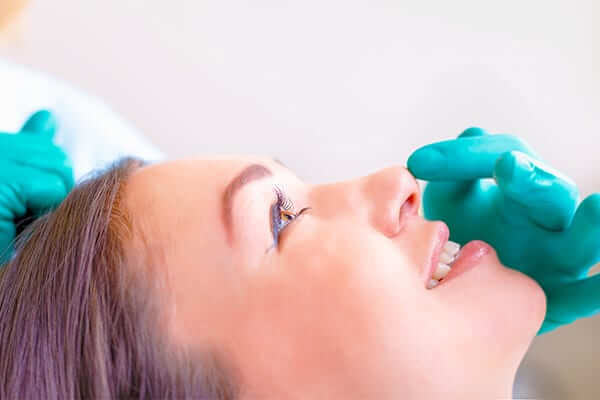 Postoperatory
Blepharoplasty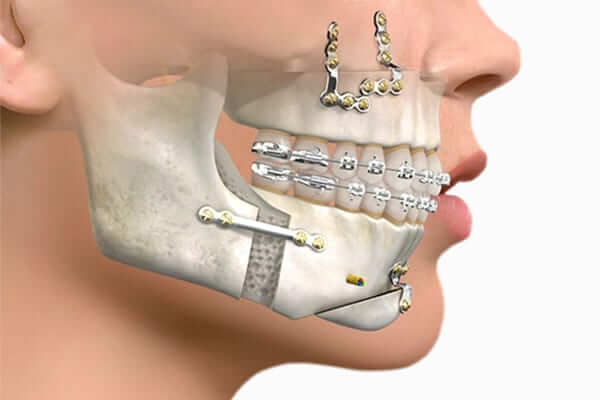 Postoperatory
Orthognathic Surgery
What comforts and facilities do we assure you?
Two comfortable waiting rooms to preserve your privacy to the maximum.
You will have the personal telephone number of Dr. Birbe to solve any questions prior to the treatment and have maximum peace of mind during your recovery.
If you wish, before your first visit we can coordinate a first video conference with Dr. Birbe
Our treatment coordinator will ensure that you have the maximum facilities at all times, just let us know how we can help you.
Parking next to Birbe Clinic.
More information about our facilities
Our priority is to achieve excellence in treatment. All this with a personalized, honest and trustworthy treatment. In addition, our facilities offer maximum hygiene, sterilization and comfort.
Find out what they think of us!
«I am absolutely satisfied, and the process has not finished yet but I am totally… with how fast it has been, because of how effective it is and because when things have to be done they are done well and they are done directly, you don't have to think about the process, you have I have to think about the result, I am super satisfied with how everything has gone.»
Jordi
Orthognathic Surgery
«I had implants that didn't work well for me and I discovered the Birbe Clinic [...] Dr. Birbe helped me with a zygomatic implant prosthesis, and since then I have been super happy.»
Maria
Zygomatic Implants
«I had an orthognathic operation, an open bite, and… quite well, the postoperative very well, no bruises or anything. Now I can smile and very very very happy.»
Eva
Open Bite
Contact us during our business hours of:
Monday, Thursday and Friday from 8.00h to 16.00h.

Tuesday and Wednesday from 8.00h to 18.00h.

Phone Number: +34 93 212 47 37.
Outside of our business hours you can send us a WhatsApp or a form and we will answer you as soon as possible. Being located in Barcelona, ​​we receive patients from all over the national and international territory.
During your first consultation we will provide you with:
✔ Personal diagnosis by oral and facial examination.
✔ Closed estimate with different financing possibilities.