It is the dental specialty that corrects the malposition of the teeth and prevents alterations in the development of the maxillary bones. Its objective is to achieve teeth that are well aligned and positioned on their bone bases and a good relationship between the two dental arches. Thus we establish a correct chewing function and provide good facial and dental aesthetics. With the teeth in their correct position you will be able to chew better, it will be easier to clean them, they will wear less and you will keep them healthy for longer. The correct position of the teeth involves 3 factors: that they are well positioned in the bone, that they are aligned with those next to them and that the upper teeth closely occlude the lower ones.
The upper jaw bone and the mandible must maintain proportion and harmony to ensure good dental occlusion.
Aligned teeth are essential for a beautiful smile. They will improve your mood, your self-esteem and will bring you security in your relationships.
It greatly facilitates and shortens the duration in months of orthodontics.
The concept of "Surgery First" includes the prediction and simulation of orthodontic movement. Based on this, the surgical movement of the maxilla and mandible that can be done to correct the skeletal discrepancy is decided.
The objective of this novel technique is based on surgically repositioning the bone bases first and then correcting the bad position of the teeth.
For the Surgery First technique there are laboratory procedures and an essential model surgery to assess the position of the jaws and teeth, so that the surgeon and orthodontist work in coordination from the beginning, having the result of the treatment clear from the beginning.
Once a complete study (photographs, oral scan, video, X-rays and video) has been carried out, we will propose the treatment options. We will take into account your personal and professional needs.

Approximately 3 initial visits are made in which orthodontic treatment is diagnosed, designed and started, which can last between 8 and 18 months. Follow-up visits are usually monthly.

Surgical orthodontics can last 24 months, taking into account that there is a pre and post orthognathic surgery phase of orthodontics.

Oral health will be monitored throughout the treatment through periodic controls adapted to each patient.

At the end of the treatment it is necessary to place retentions, they keep the teeth in their ideal position avoiding recurrences. There are different types. This phase is as important as the first period.
Finishing orthodontics is also the time to give the final aesthetic and functional touch through dental restorations and reconstructions, whitening, removal of stains, gingival retouching, veneers, implants, prostheses, etc.
What treatments do we do?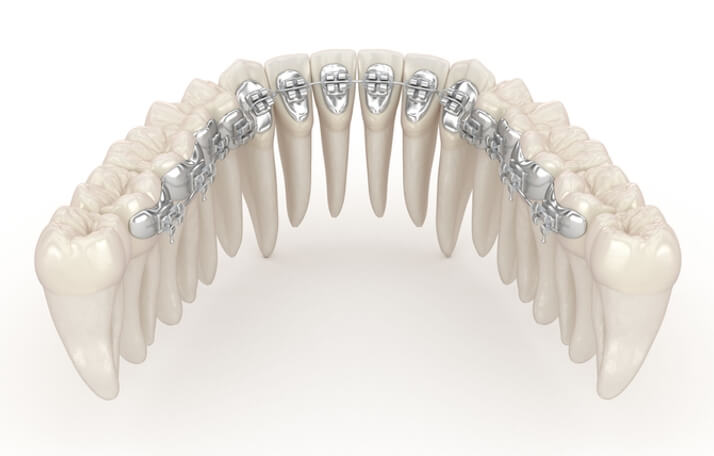 The brackets are placed on the inside of the tooth and cannot be seen, they are invisible!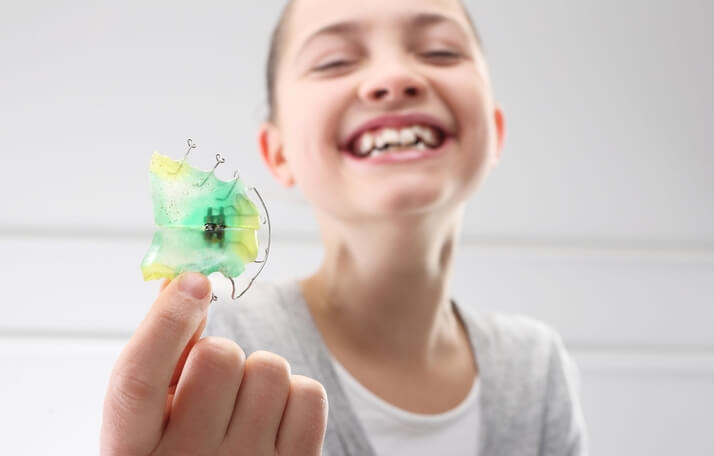 Take advantage of growth to correct the development of the jaws and the position of the teeth.
Why have an operation at Birbe Clinic?
We are specialists in designing faces and smiles.
At Birbe Clinic we have a great team, mentored by Dr. Joan Birbe, with more than 20 years of experience treating patients; always up to date with news and selecting the innovations that really bring improvements to our treatments. As in the case of virtual simulations of facial surgeries, intraoral scanners, customization of facial prostheses, the use of the microscope, etc.
We help you carry out the intervention you need
After a rigorous evaluation we will offer you a personalized and closed estimate with all the necessary forms of payment and financing, so that you can carry it out.
Our priority is to achieve excellence in treatment. All this with a personalized, honest and trustworthy treatment. In addition, our facilities offer maximum hygiene, sterilization and comfort.
Find out what they think of us!
«I am absolutely satisfied, and the process has not finished yet but I am totally… with how fast it has been, because of how effective it is and because when things have to be done they are done well and they are done directly, you don't have to think about the process, you have I have to think about the result, I am super satisfied with how everything has gone.»
Jordi
Orthognathic Surgery
«I had implants that didn't work well for me and I discovered the Birbe Clinic [...] Dr. Birbe helped me with a zygomatic implant prosthesis, and since then I have been super happy.»
Maria
Zygomatic Implants
«I had an orthognathic operation, an open bite, and… quite well, the postoperative very well, no bruises or anything. Now I can smile and very very very happy.»
Eva
Open Bite
Contact us during our business hours of:
Monday, Thursday and Friday from 8.00h to 16.00h.

Tuesday and Wednesday from 8.00h to 18.00h.

Phone Number: +34 93 212 47 37.
Outside of our business hours you can send us a WhatsApp or a form and we will answer you as soon as possible. Being located in Barcelona, ​​we receive patients from all over the national and international territory.
During your first consultation we will provide you with:
✔ Personal diagnosis by oral and facial examination.
✔ Closed estimate with different financing possibilities.